Muamp#2 electrostatic ear speaker
This was my second headphone. I do not make copies of this one anymore, since Muamp#3 is so much better, but the information on Muamp#2 leads on to the Muamp#3 design.
Designed, hand made, constructed and tested by Muamp.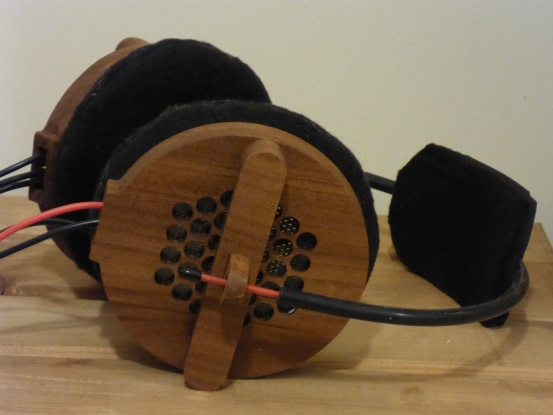 This headphone surround is made from Afromosa hardwood. It also has a single strand headband with a omni-direction swivel to the surround giving 360° swivel movement and rotation plus up/down travel of 30mm.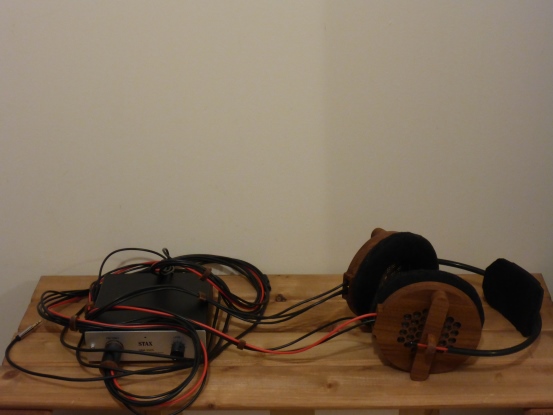 Connected to a Stax SRM-252s solid state energiser.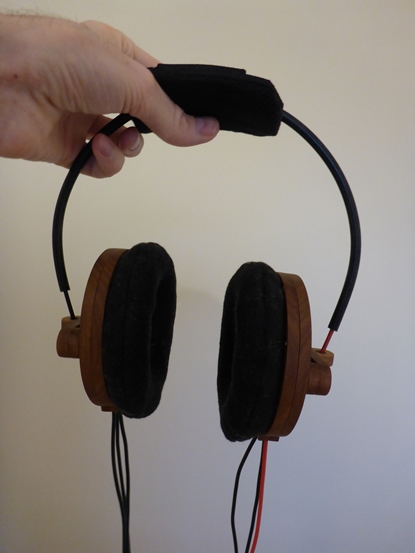 These are also large over ear headphones. As with Muamp#1, the ear cups are made of fleece material which provides a warm comfortable contact around the ear. Being fleece, sweat build up is not a problem as with leather/synthetic-leather ear cups and provides a breathable headphone with full bass performance.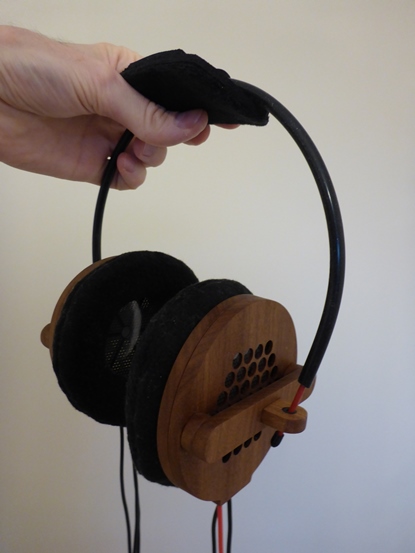 The head band cushion is fleece lined, colour matched to the ear cushions.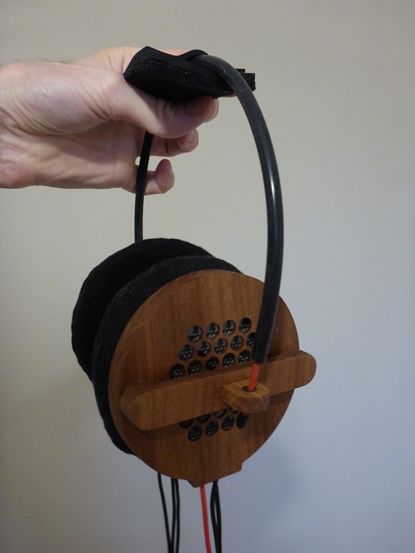 Open back design with large holes in the surround.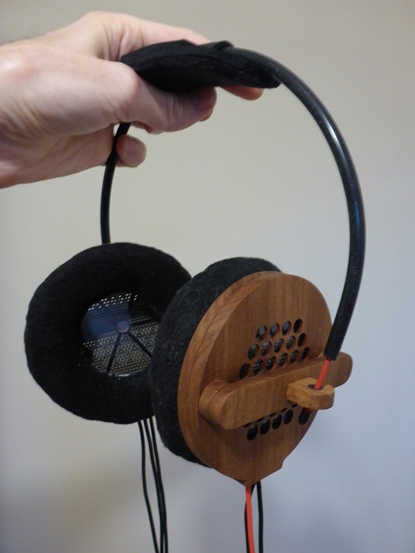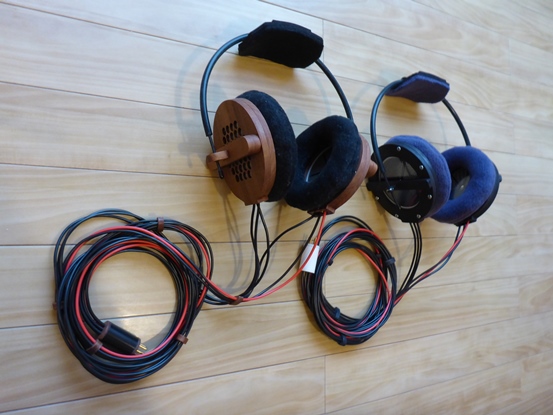 Muamp#2 plug is a Stax compatible colour coordinated barrel with Afromosa top and base.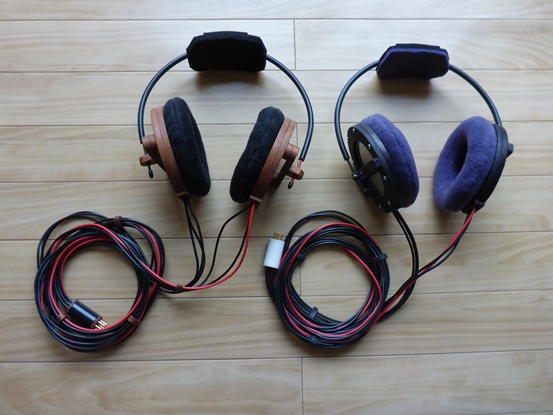 Even though the stators in Muamp#2 are PCB fabricated, they are designed to the same specificaton as Muamp#1 stators, and all the panel dimensions are identical to Muamp#1.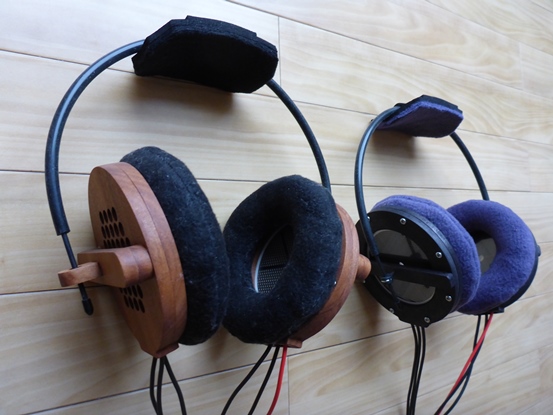 Muamp#2 on the left next to Muamp#1.