Muamp electrostatic headphones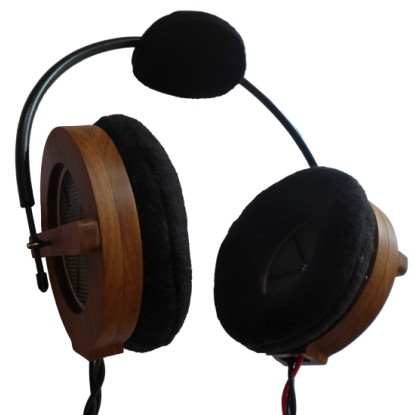 Muamp make electrostatic headphones often referred to as electrostatic ear-speakers or as Muamp calls them 'electrostatic head speakers' (ESHS). Muamp's electrostatic head speakers produce ultimate sound reproduction in a comfortable headphone. Each Muamp head speaker is unique and is hand made as a custom 'one off' design, no two pairs the same.
Muamp is a small business making headphones with the aim to produce the best audio reproduction. Muamp is not a mass producer of headphones, only making a few pairs per year for people who want something special, one of a kind. Your Muamp headphone can be tailored personally to you. A headphone that no one else will have.
Muamp started with an aim to make a pair of electrostatic ear-speakers as good as the best you could buy, predominantly the Stax SR-009 as a personal hobby/quest. People who have listened and auditioned Muamp ESHS can confirm that my aim has been achieved.
Three years in research and design with testing by many headphone audiophiles to culminate with Muamp's original and unique designs of electrostatic ear-speakers, providing ultimate sound quality with exceptional comfort. Muamp has a selection of independent testers providing feedback and constructive criticism on all Muamp ESHS builds. This feedback has been a crucial part in the development of Muamp ESHS's and a vital part of the continuing pursuit of making the best audio reproduction in a headphone. Now Muamp is at the stage of being able to design and build custom made electrostatic ear-speakers that are unique to the individual with the performance that can rival the best headphones commercially available.
Having electrostatic panels to produce the sound, the lack of colouration combined with detail in the mid range and high frequencies is unparalleled. You will hear the music with detail you cannot hear with conventional headphones. The sound reproduction is the closest you can get to being in the location where the sound was recorded, as if you were really there. The bass on top end electrostatics is also powerful, providing the full listening experience.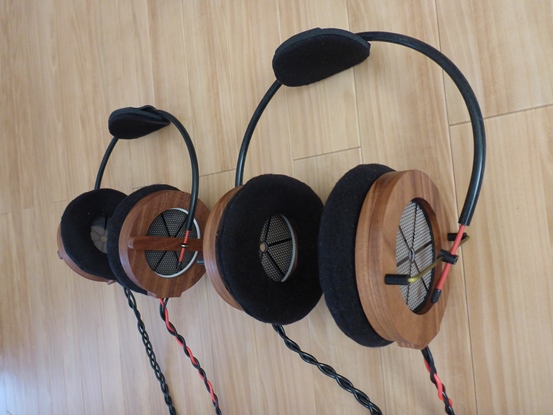 Custom hand made electrostatic headphones are based on these designs.
These are hand made to order.
To buy or enquire about custom made MUAMP ear-speakers, email david@muamp.com
Muamp headphones are hand made electrostatic ear-speakers as custom 'one off' designs. They are made in a hardwood of your choosing with ear cushions to a colour of your choice. Cable colours can be different as can the plug colours. These ear-speakers can be operated from any Stax Pro compatible energiser.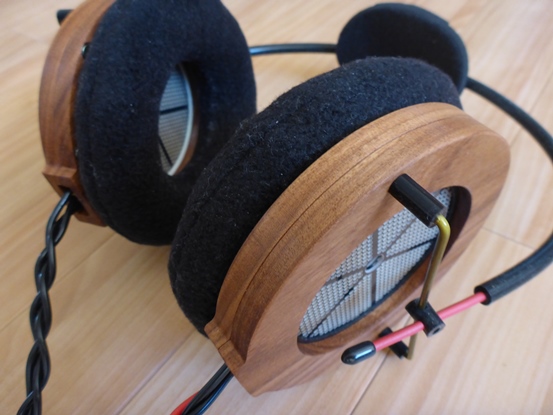 Someone who has a Muamp ESHS has a unique electrostatic headphone. A finish which is to their own choosing and will never be reproduced for anyone else. Each Muamp ESHS has the Muamp electrostatic panel providing ultimate sound reproduction, but each pair is finished and produced to the requirements of each Muamp ESHS owner.
Muamp is the only electrostatic ear speaker maker to produce headphones on a bespoke/custom basis.