Muamp#1 electrostatic ear speaker
Muamp makes electrostatic headphones with the aim to produce ultimate sound reproduction in a comfortable headphone, sometimes referred to as electrostatic ear speakers or head speakers. Each Muamp head-speaker is unique and is hand made as a custom 'one off' design, no two pairs the same.
This was my first headphone and my starting point which lead on to Muamp#3 and beyond.
Muamp#1, an original design completely hand made, constructed and tested by Muamp. All items in Muamp#1 headphone are made from raw materials, no parts are bought in.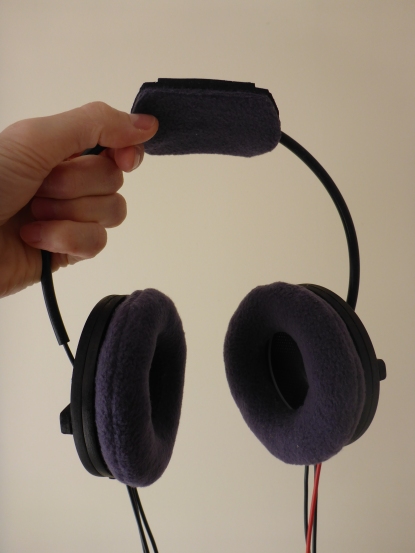 This pair uses solid black surrounds to encase the electrostatic panels. Virtually any hardwood can be used giving the surround a superb luxury finish. It has a single strand headband with a omni-direction swivel to the surround giving 360° swivel movement and rotation plus up/down travel of 30mm.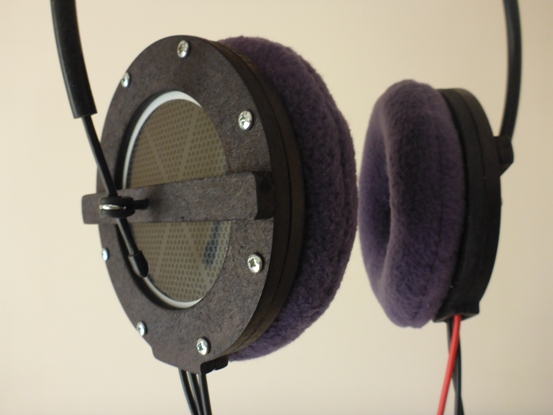 These are large over ear headphones. The ear cups are made of fleece material which provides a warm comfortable contact around the ear. Being fleece, sweat build up is not a problem as with leather/synthetic-leather ear cups and provides a breathable headphone with full bass performance.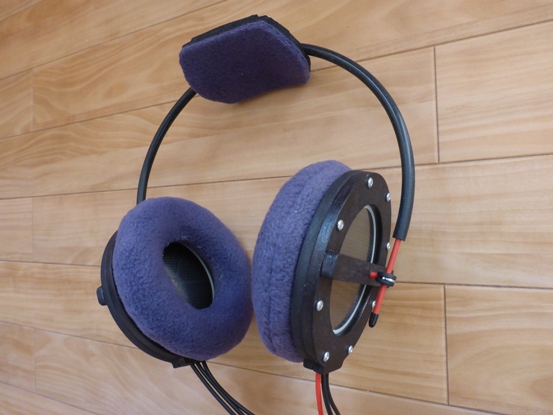 Fitted with a headband comfort, made from colour coordinated fleece to match the ear cushions.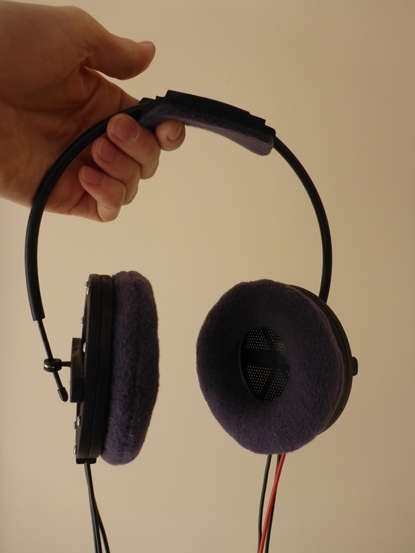 Compatible with all Stax energisers (electrostatic ear speaker amplifiers).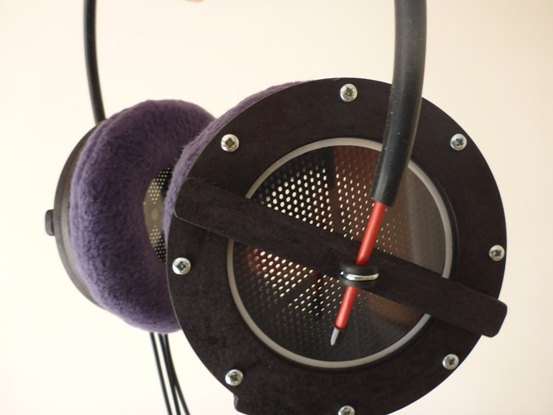 Being electrostatic headphones, they benefit from the open back design. The electrostatic panels use ½mm spacers with an active area of 70mm.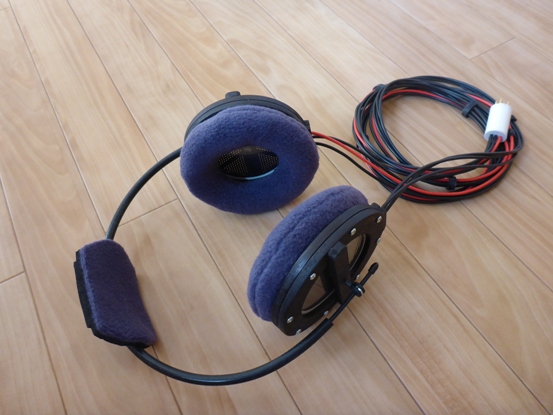 The plug is a Muamp made 5 pin Stax compatible plug. Gold plated pins are used for the connectors. The cable is a multi-strand 6 core ultra flex, low capacitance lead. This lead has thick insulation and provides lower lead capacitance than any other electrostatic ear speaker cable.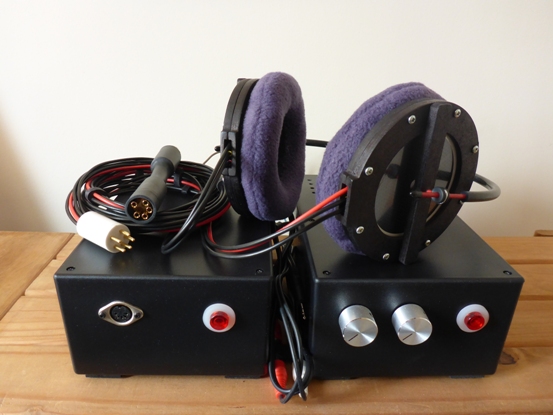 Being used with a Muamp electrostatic headphone amplifier.