Muamp electrostatic headphones
Electrostatic head speakers - hand made in Colchester.
Exclusively hand made in very limited numbers for people who want something special.
Muamp Spyder
Completely hand made headphones, lovingly produced, not mass produced.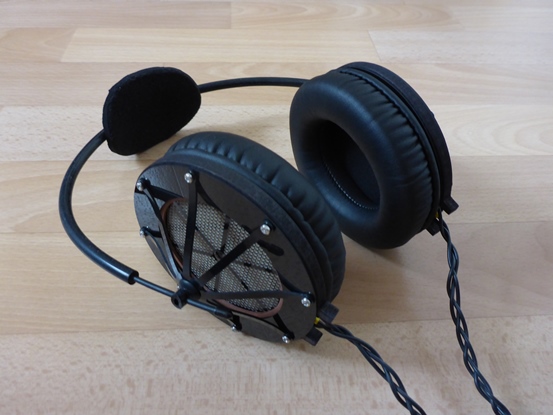 Muamp Spyder.
Extremely light in weight, so light you hardly notice you're wearing them. The Spyder headband does not induce a clamping fatigue but still does not slide off when bending forward.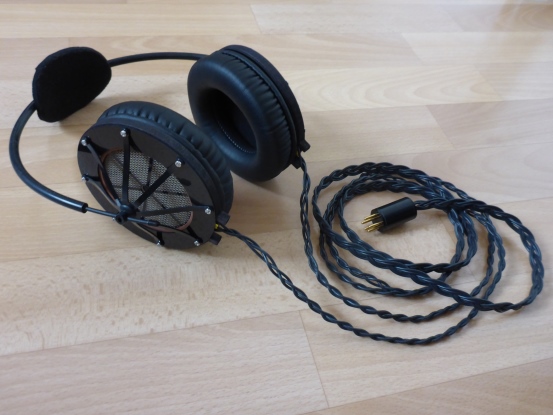 Electrostatic transducer made by Muamp, open back design, Stax Pro compatible.
Muamp Spyder with Stax SRM-252s.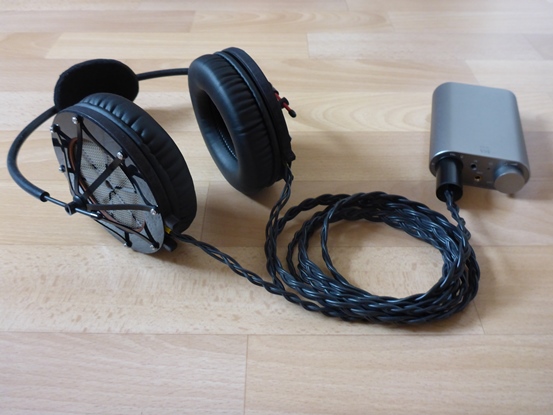 Muamp Spyder with a battery powered Kingsound M-03 to make the Spyder portable!
The battery life for this setup is over 20 hours on one charge.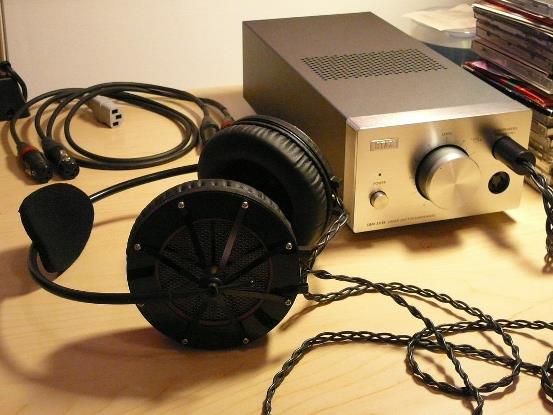 This Muamp Spyder was made for someone who chose to use it with a Stax SRM-353x. Photo taken in his listening room.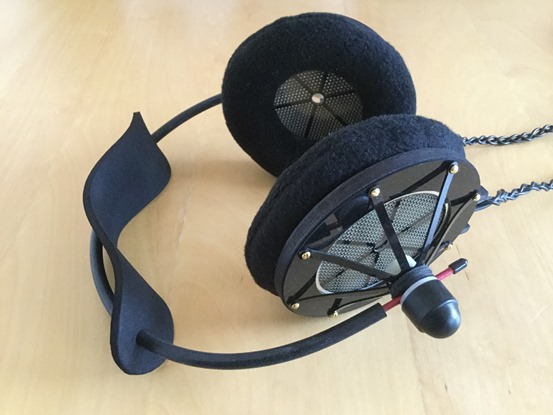 Muamp Spyder variation.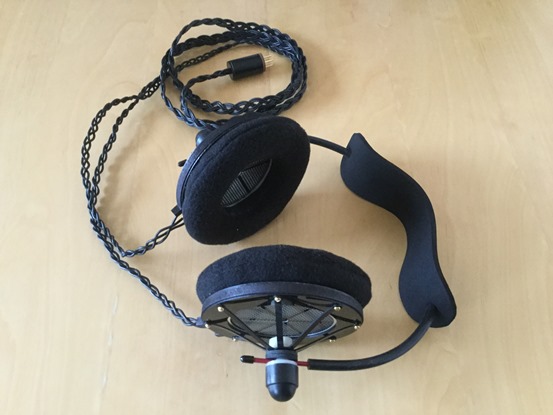 Muamp Spyder variation using fleece ear cushions and modified head cushion.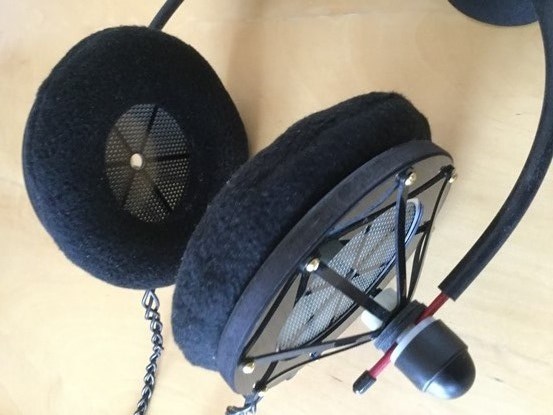 Muamp Spyder variation - lockable ear cup position by tightening thumb screw.
These handmade electrostatic ear speakers take a lot of time to make but provide sound quality comparable to the best electrostatic headphones commercially available.
I can be contacted by emailing: